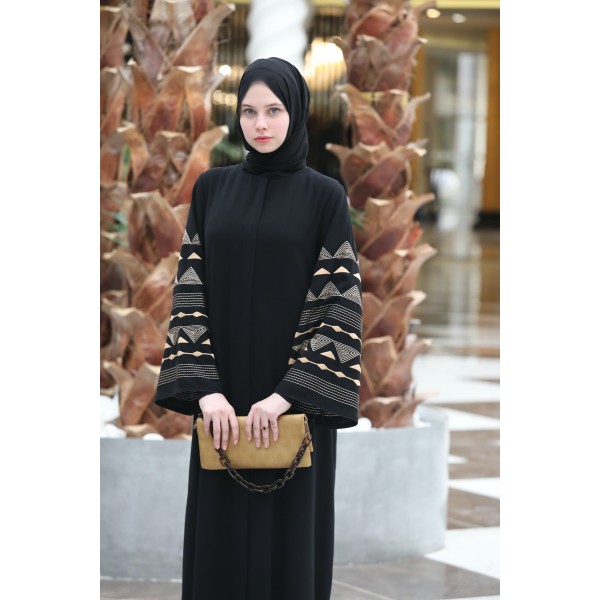 -2 % Out Of Stock


ABAYA AUTHENTIC SLEEVE
Stock:

Out Of Stock

Model:

FRC22042

Weight:

1.00kg

SKU:

780851194942
Share Product to Your Friends
Our authentic Arm Ferrace model product is made of crepe fabric. It has a front zipper closure. Its sleeves are embroidered, it has its own sandy sleeve. This arm ensures that the inside is not visible when our customer raises their hands in the air. It fits up to 48 sizes with S M L XL XXL sizes. Height is 143 cm. It is one of our new season models and presented to our customers.
Operating Instruction
In order for you to use our product longer, protect it from friction, chain and stone accessories. Do not iron on the print. Hand wash or dry clean your product. We regret to inform you that products damaged due to use or washing error will not be returned. Thread shrinkage, pilling, fabric fading, wear due to use, tears, etc. that occur after the product is used are not manufacturing defects. The products should be used carefully in order to avoid these problems such as hairiness and thread pulling errors. You can clean the hairs from the top without having to send them to our company. Thread pulls cannot be repaired. Careful use is the only way to prevent string pulls.
Fabric : Dubai Silk
Color : Black